What is Cabinet Refacing?
We deliver custom, quality resurfaced kitchen cabinets made from real, solid hardwoods, never veneers. You get new doors, cabinet fronts, drawers, hinges, knobs and pulls. Even add pull-out shelves and other storage solutions, an island, a backsplash or countertops — all to complete your dream kitchen.
We transform kitchens through custom cabinet resurfacing.
Kitchen Cabinet Pros doesn't use thin, fragile veneers or artificial wood. Our cabinet faces are made from fine hardwoods. Get the look of high-end, handcrafted cabinets at a fraction of the cost.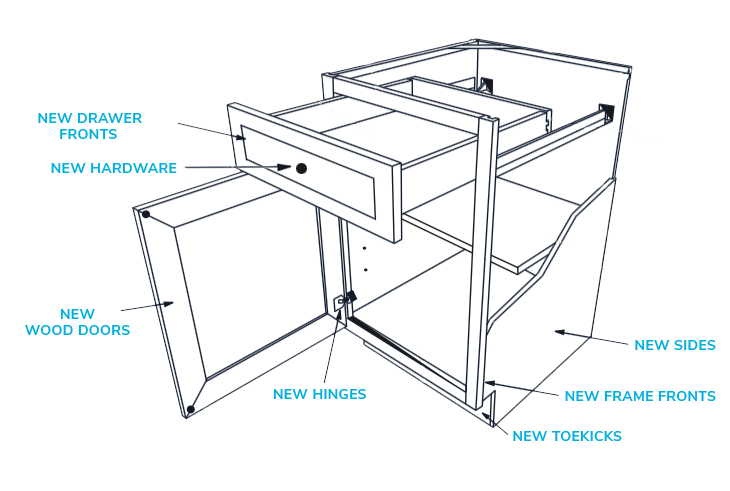 Anatomy Of A Cabinet Make-over
Pre-Planning
We meet to discuss your kitchen need and you've selected your new door style and color, as well as your new hardware. We measure, and measure again, to make sure we have everything we need to get your cabinets prepped and ready. 
Day 1: Removal & Prep
We then remove all of your old cabinet doors and drawer fronts and prep the surface of the frame for your new, improved look!
Day 2 – 3: Cabinet Refacing & Installation
We reface the cabinet frames with 1/4″ wood of your choosing and install the new cabinet doors, drawer faces, and hardware. This is when we make sure everything is set correctly and perfect for your new kitchen!
Day 4:  Final Touches
On the last day we take care of any final touches and adjustments, clean up after ourselves, and welcome you to your new kitchen!
Call us today for a free estimate!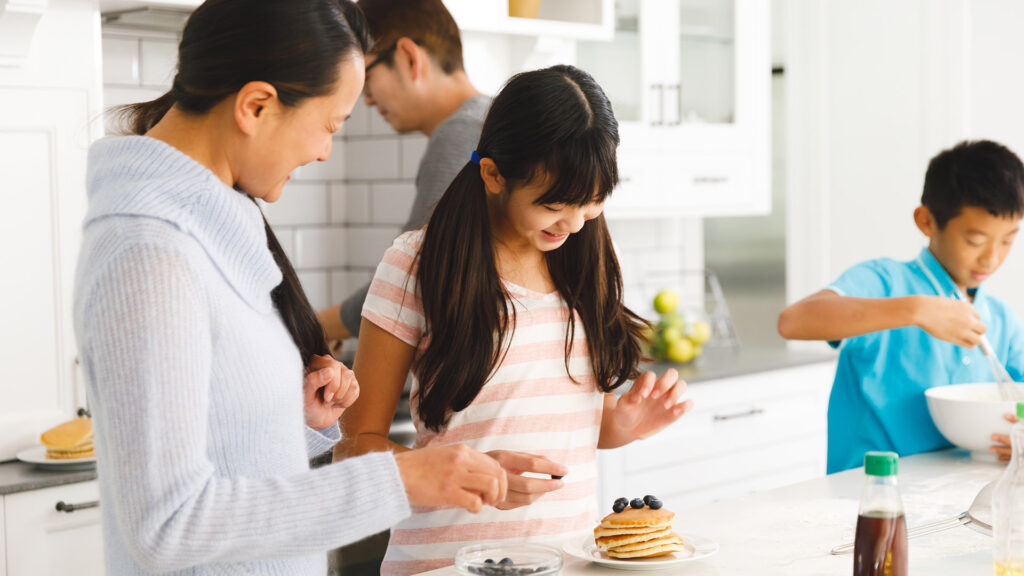 Upgrade Your Kitchen Without The Hefty Cost
Kitchen Cabinet Pros gives you an affordable, elegant alternative to costly kitchen makeovers. Our family owned and operated company delivers custom-designed, quality crafted kitchen designs without having to deal with the hassles and sky-high cost of a typical kitchen makeover.
Cheap, flimsy veneers will never be part of our custom kitchen design process. We only use solid hardwoods to reface your cabinet doors and drawer fronts. The difference is something real you can see and feel. It's real and it's the only way we operate.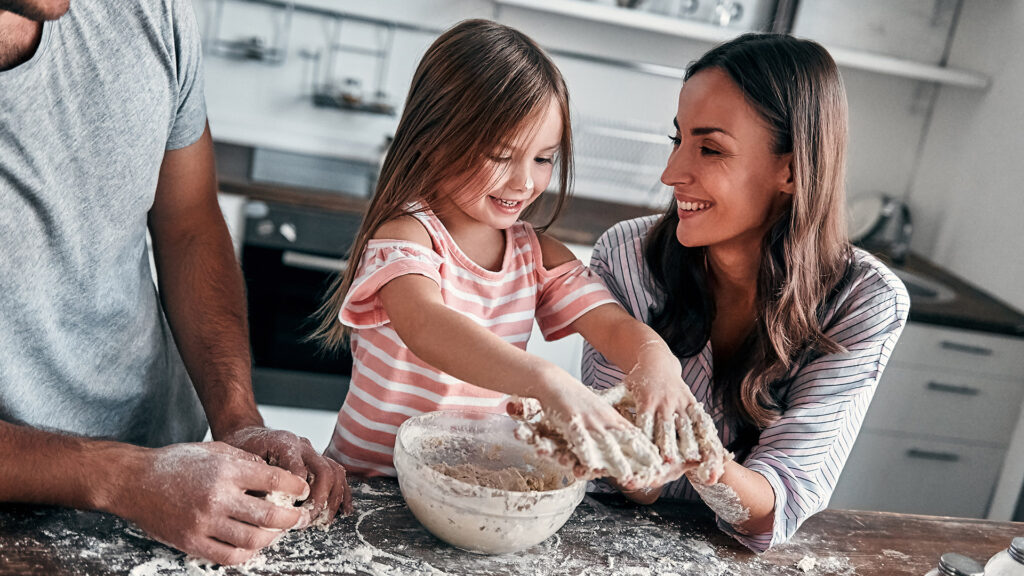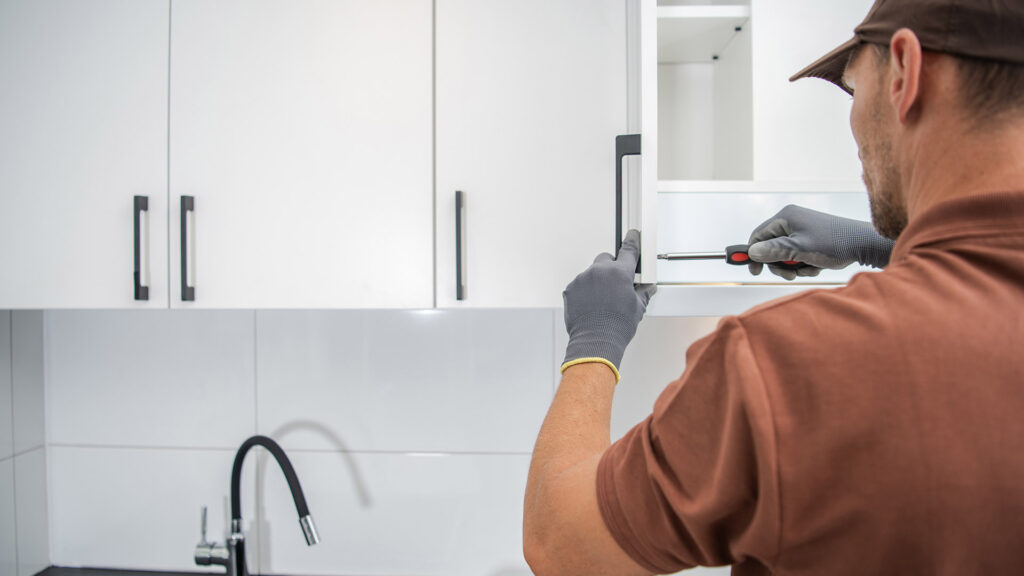 Better Environmental Impact: Refacing cabinets keeps old cabinet boxes out of the landfill, and since most cabinet boxes are constructed using MDF (which contains formaldehyde) refacing has a much better environmental impact over replacing cabinets
Better Sustainability: Replacing cabinets requires more trees to be cut down for construction materials. Refacing significantly reduces the amount of new wood materials needed to upgrade your cabinets.
Cost Savings: Refacing usually gives you the look of new cabinets for about half the cost of new custom cabinets.
Smaller Renovation Impact: Retains the kitchen layout
Variety of Styles: Many style options to choose from.
Avoids Costly & Time-consuming Errors: DIY option is challenging
It's easy to find out how much you can love your kitchen or bath. Schedule a free estimate, at your convenience in your home.